10 years werktat
We celebrate our anniversary on Sales Open Sunday
Sunday, October 15, 2023, 12-5 p.m.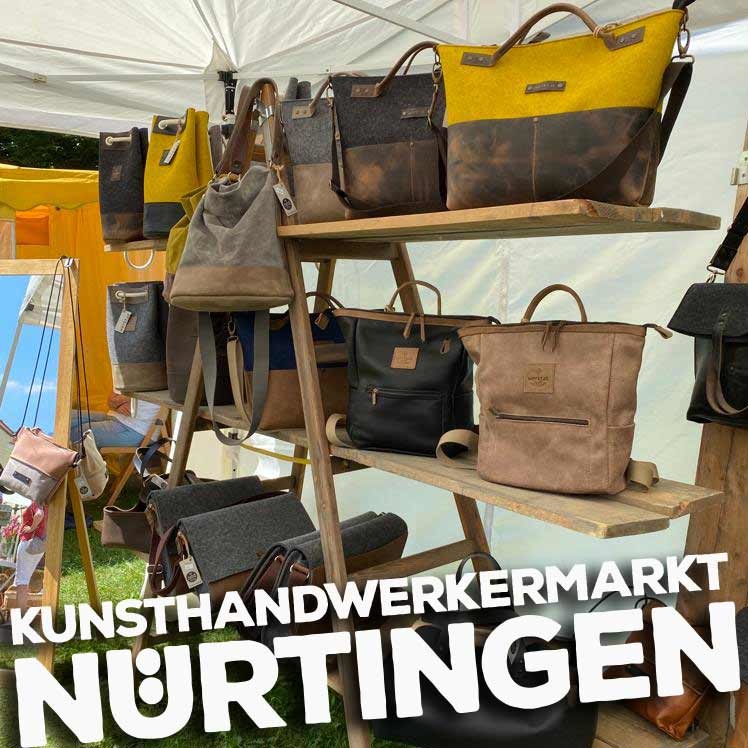 Arts and crafts market Nürtingen - city centre
72622 Nürtingen, Germany
Sunday, October 22, 2023, 11 am - 6 pm
As part of the sales open sunday, the city center of Nürtingen becomes a meeting place for handmade arts and crafts. Many crafts present themselves and their latest works. We look forward to participating in the market and cordially invite you to visit the artisan market with a shopping tour through the stores in Nürtingen.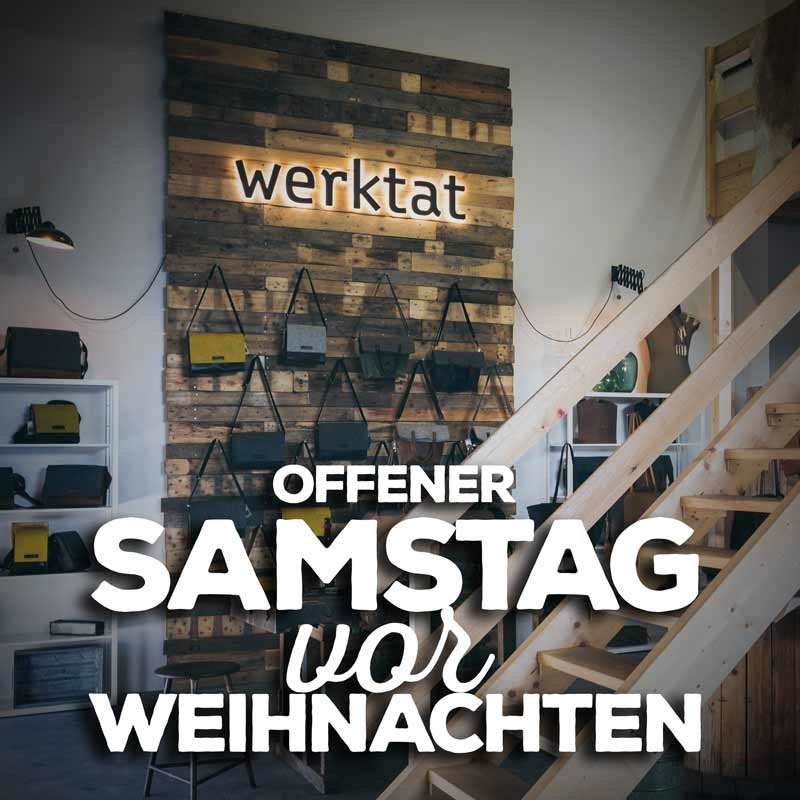 Open saturday before christmas
werktat workshop, Reinhold-Würth-Str 11/2, 74360 Ilsfeld, Germany
Saturay, December 9, 2023, 10 am - 2 pm
On December 9, we give everyone who cannot visit us during our workshop hours the opportunity to shop with us in person for Christmas gifts and Christmas decorations on site. Experience our workshop at your leisure and shop and browse our felt and leather products without rushing - or simply pick up your online order.
We take our time to advise you and show you our latest creations, many lovingly designed individual bags, glasses cases, pencil cases, felt notebooks and business card cases. Choose from a variety of options for your high-quality Christmas table decoration such as felt coasters, felt placemats or felt table runners. Convince yourself of the comfort of the felt seat cushions or felt seat pads. You can also test sleeves for MacBook, iPad, Surface and Co. right away and take them with you if you wish.
We look forward to seeing you!.