High quality notebook with a felt cover made of 100% virgin wool:
thick woolfelt wraps natural paper with handmade structure in cream-white. You can't imagine writing or sketching more beautifully.
Choose from 7 felt colors the notebook "BLATTWERK" to use by yourself or as a gift for a loved one: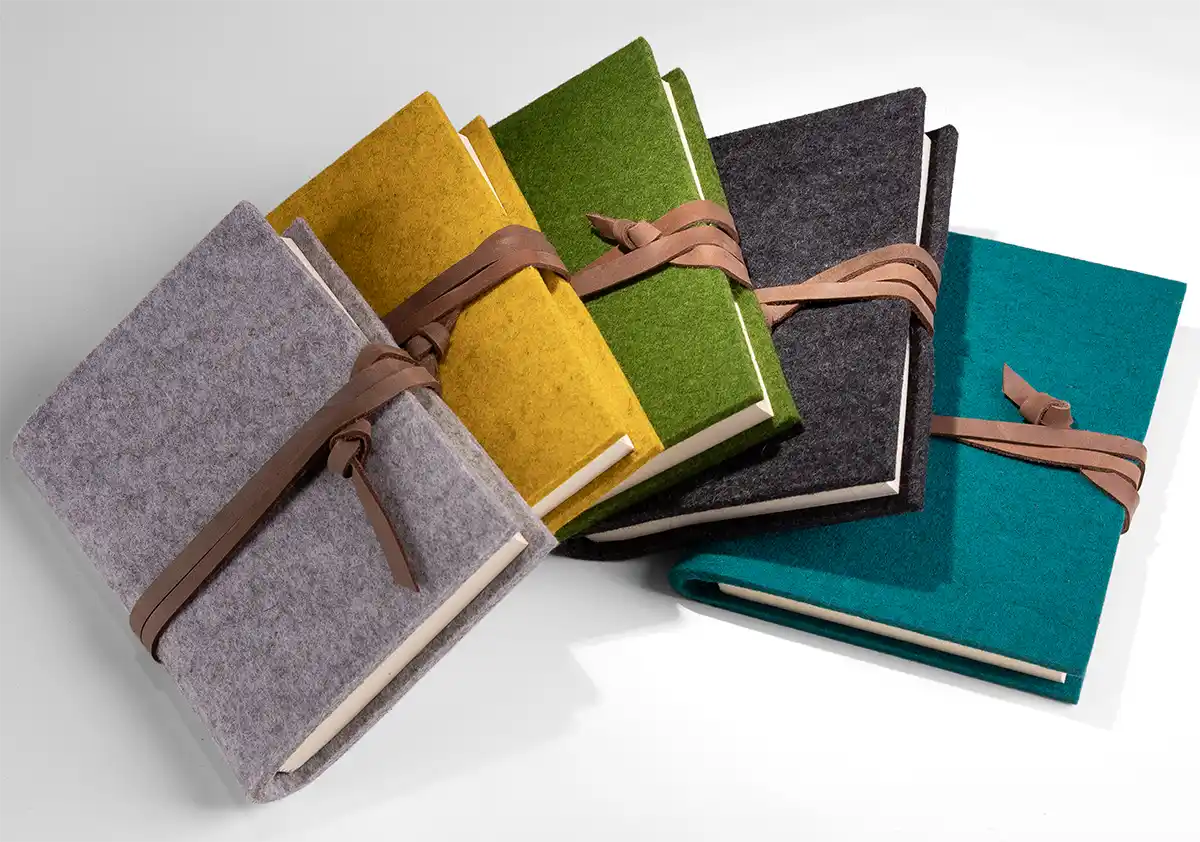 In the book BLATTWERK your notes are beautifully kept and the strap made of genuine leather in brown closes the booklet stylishly, so that loosely inserted note sheets do not spill.
This is how we make the blank notebook:
After we have cut the cover in our workshop, it is glued to the inside of the blank notebooks by bookbinder Ulrike Wiesner in Talheim/Neckar. For this, she uses the finest natural paper with handmade structure from Italy. The binding of the blank books is a thread binding. Now the books come back to us in the workshop and are riveted with the leather strap and finished.
The felt notebook offers a variety of uses:
Creative input: use it to record creative ideas during brainstorming sessions or to jot down perfect wording for texts.

Recipe collection: gather your best recipes in one place to avoid hours of searching.

Scribbles and Drawings: Use the compact notebook to capture ideas and sketches on the go.

Travel Diary: Document your travel experiences to keep the best moments alive.

Guestbook: Especially suitable for weddings, anniversaries and celebrations to collect the best wishes of your guests and keep them as a precious keepsake.