Bread basket made of felt
The basket is the ideal storage place for bread, pretzels or rolls. In the small bread basket made of real wool felt you serve nobly your pastries.
Serve croissants and rolls in the bread basket:
The felt baskets are perfect as bread baskets to serve croissants, rolls, muffins or scones at a beautifully set table. You often have a different number of people at the table, then perhaps a set of 2 is recommended.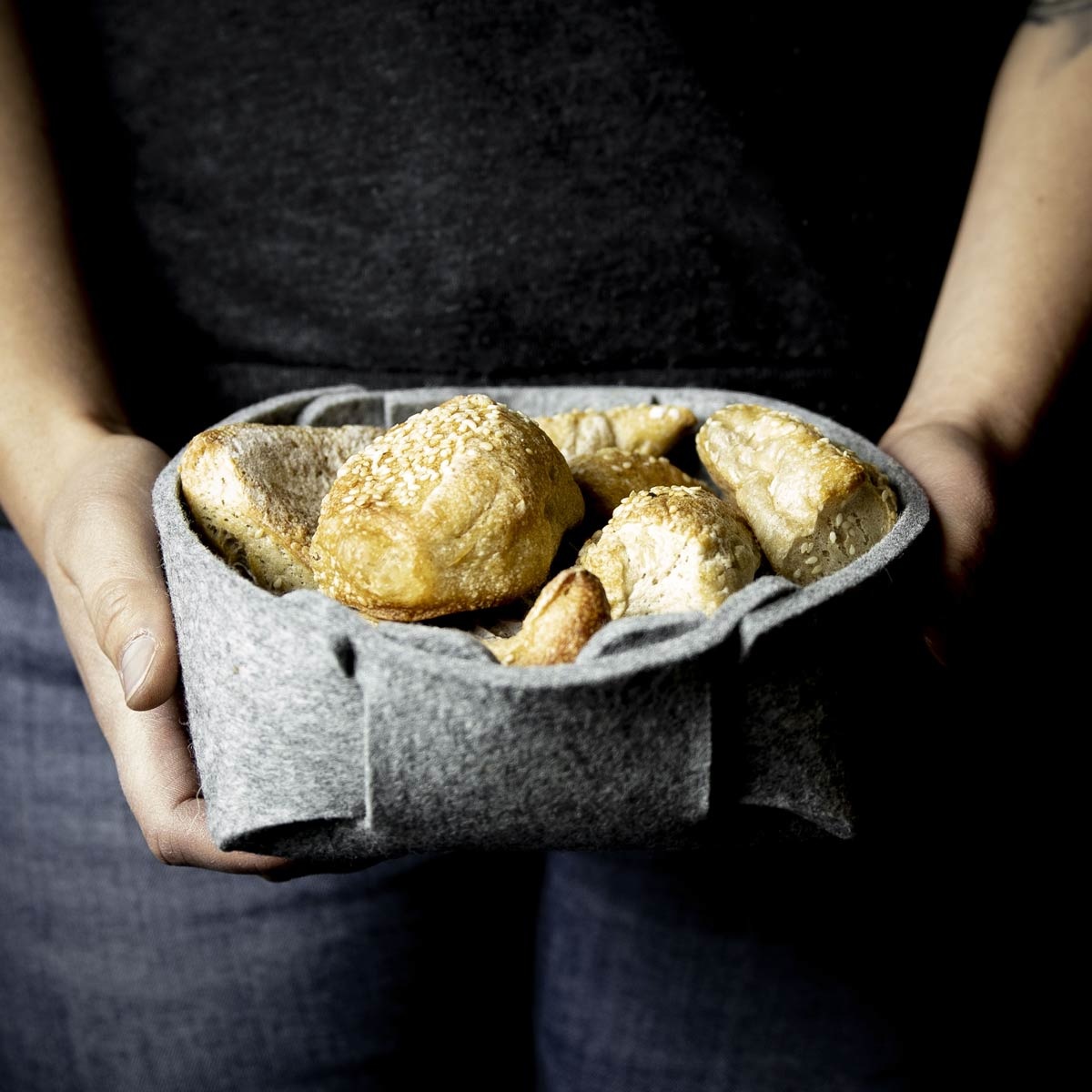 bread basket for every day or for a lovely Sunday breakfast
Do you prefer to have breakfast inside or outside? In the bread basket ("Brotchörbli" as they say in Switzerland) you serve the rustic farmhouse bread just as adequately as the above-mentioned pretzels ("Brezen" as they say in Bavaria). The light felt makes the baskets handy and visually they enhance the table for brunch with friends as well as the morning coffee or the morning meal with your loved ones.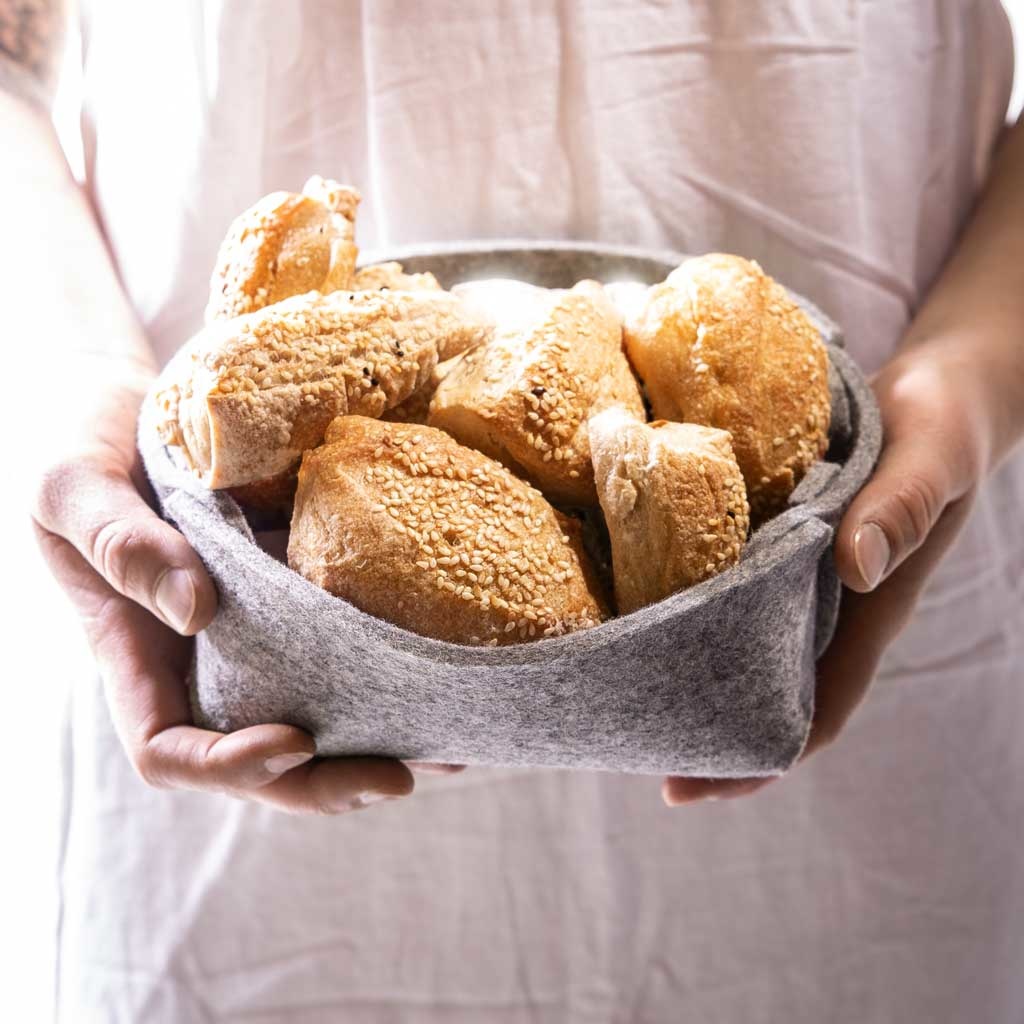 Set down the bread basket scratch free
Soft material felt has several great advantages: firstly, felt is a very light material in comparison, and secondly, felt can not cause scratches on any surfaces, no matter how delicate. So you can use the bread baskets well on all tables.
Sustainability of natural felt
The bread basket from werktat is made of real felt from pure new wool - this has several advantages: on the one hand, the natural material is particularly environmentally friendly, as wool fibers are biodegradable and do not emit micro-plastics into the environment (wool is even used as fertilizer for gardens and fields). We source the felt for the baskets from suppliers who produce in Germany and the baskets are die-cut by our team and shipped as plastic-free as possible.
How to clean bread basket made of felt?
After breakfast, knock the crumbs from the felt, then the basket can disappear back into the cabinet. By the way, they can also easily remove flour from bread or rolls with a vacuum cleaner. Find more info on cleaning and care of felt here.
Buy your felt bread basket