Gift tags: Felt motifs make giving more personal
The creative tags are eye-catchers in themselves – they make your gifts personal & individual and thereby enhance any gift packaging again. If you give them to your loved ones, friends or colleagues for the holidays, anniversaries, or children's birthdays, the various presents add more pep with these small motif gift tags. They are a perfect addition to presents and other loving gifts.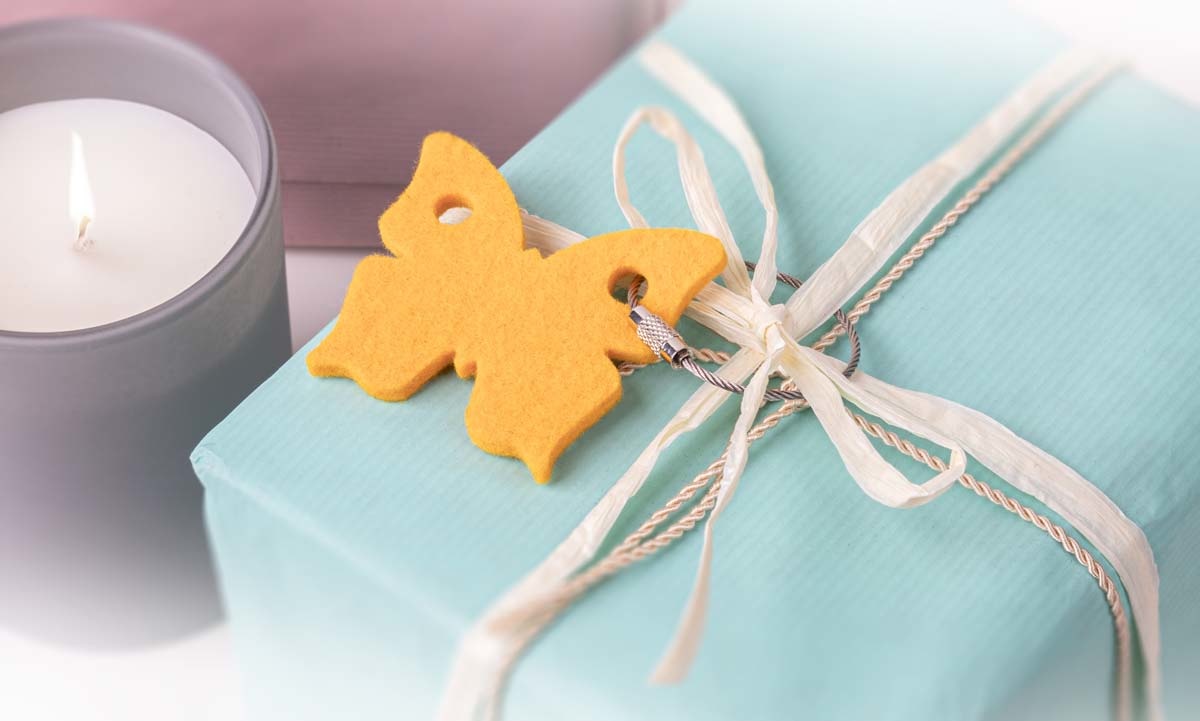 Gift tags to match the occasion or preferences
By that variety of pendants and colors, there is something there for everyone: from the anchor to the lucky clover to the star. Pick a pendant according to the theme of the present, beeing attached to the packaging as a hint. As a small allusion or gag, they can be the fancy icing on the gift box. An additional text with congratulations is not necessary then.
Who gets what as a gift?
Was the red gift for Emma or for Carl? Give the package to the person it was meant for... Use the car motif for Carl, the car enthusiast, and the crown for Emma, the little princess. The different and individual gift tags help you to assign the gifts to the respective persons. Hence there will be no chaos under the Christmas tree.
How to attach the gift tags to the gifts?
The easiest way is to tie the gift tags to the presents with the ribbons right when wrapping. However, the screw cap of the keychains can also be easily opened and closed. So you can simply attach the gift tags to the finished gifts - even later.
Can you continue to use the gift tag?
Yes, of course: the nice gift tags are not labeled, so you can use each tag again and again or give it away. Or you can use it as a keychain, lucky charm or bag pendant.
The ideal pendant for hostess gifts.
With a guest gift you express the recognition and appreciation to your guests. The guest gift is ideally something homemade or something personal. And a small and also practical gift tag fits perfectly to this.
Gift tag for wine with heart.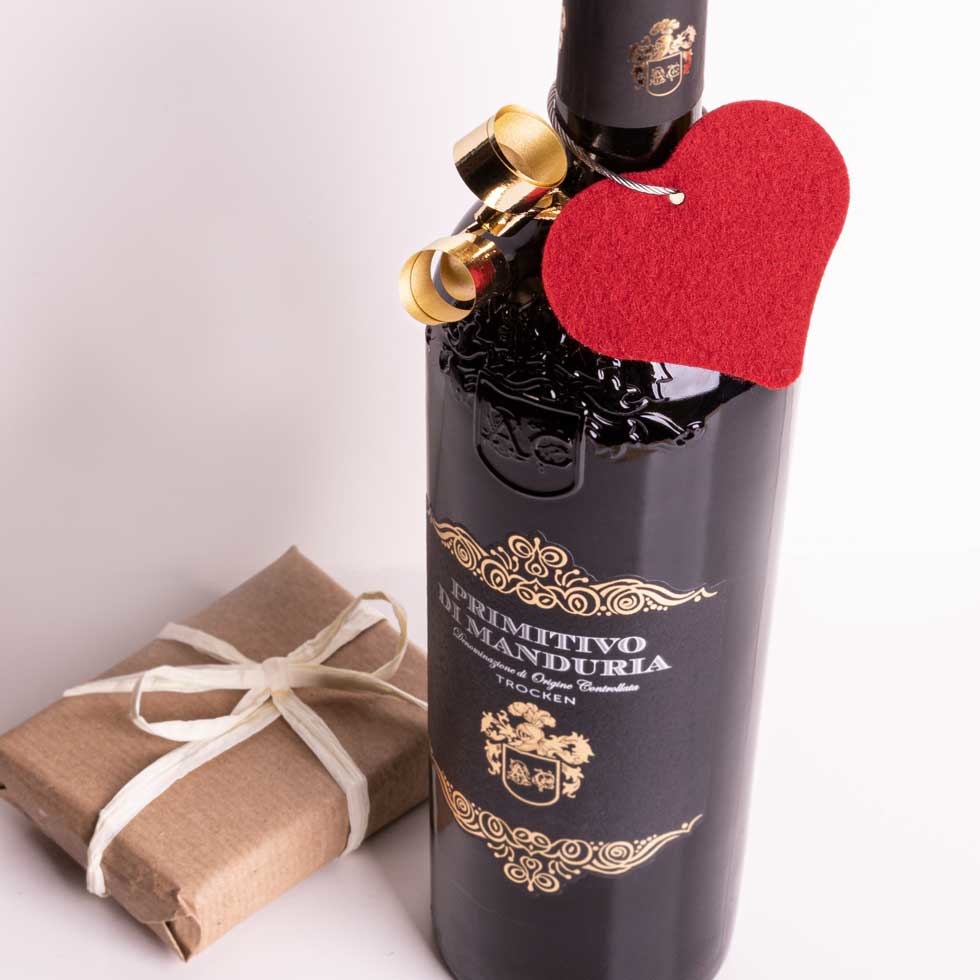 Decorate candy jar with a gift tag: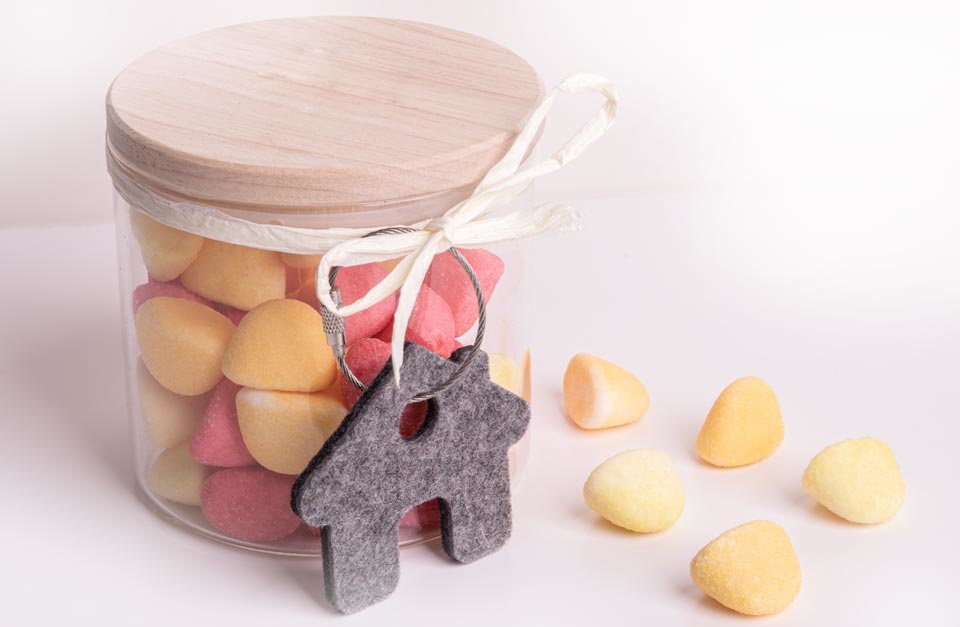 Gift tag for young and young at heart sea lovers: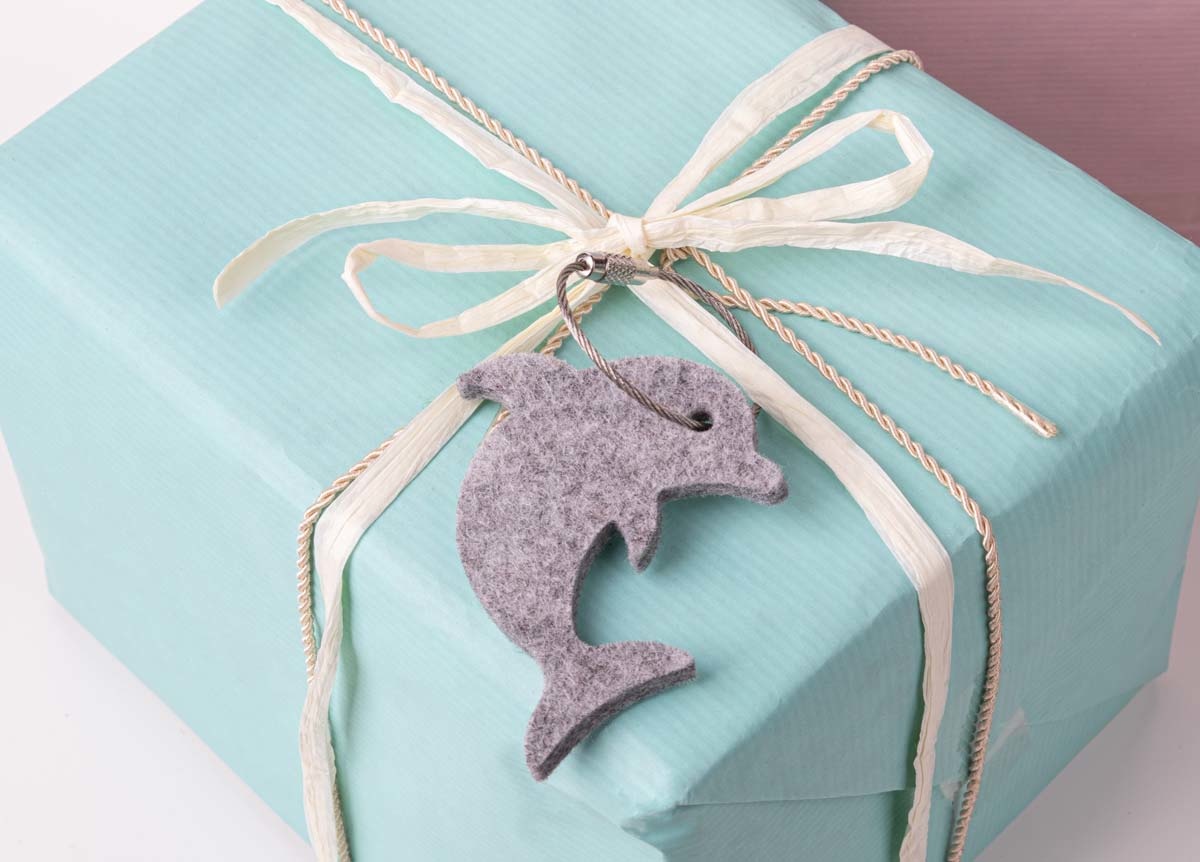 We shape felt as a gift tag.
Our fluffy felt gift tags are lovingly shaped by us and are available in many different colors and shapes.
keychains